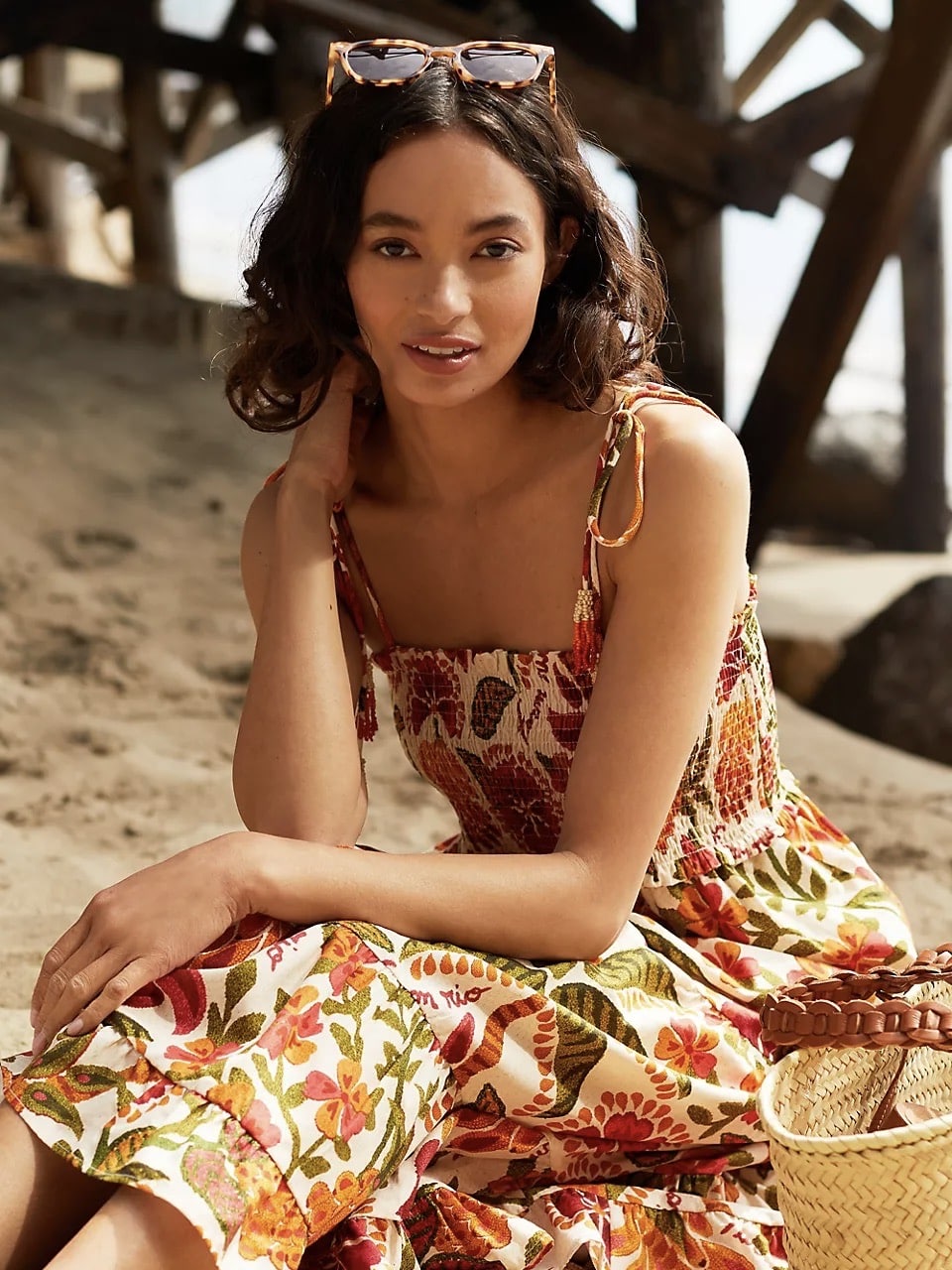 FARM RIO
21 Exotic Print Dresses To Lead An Eccentric Summer
If there's one thing you need other than a bathing suit this summer, it's exotic print dresses. Although most of us tend to opt for a classic print (think houndstooth and florals), we suggest trying something entirely new. This 2022 summer is known for it's brave, courageous flair–giving us all the color and patterns we need to make it through another fashionable season. The way to do this? Go for the most exotic prints you can find and you'll just what you've been missing. Pair with more colorful accessories or go neutral with shades of brown for a stylish head-to-toe ensemble. We're sure that after just a peek at these exotic print dresses, you'll be back to stock up your wardrobe!
Work Prints Into Your Everyday
Who said exotic print dresses were just a once in a summer thing? Like floral patterns, exotic prints are perfect for making a statement with your ensemble. They're usually very unique in both shape and color, making for the perfect eye-catching piece to welcome with open arms. So if you're looking to work in something insanely stylish into your everyday week, then the FARM RIO Jacquard Maxi Dress might be the dress for you. When it comes to the average work day, we often settle for something a bit more reserved and basic. This summer, however, calls for something a bit more fun and brave. Pair it with your favorite designer heels and handbag for an upscale, upgraded take on exotic print dresses you can wear Monday through Friday.
Exotic Prints Worth A Try
On the flip side, exotic print dresses make the perfect weekend ensemble. But like the work week, we often always go for the LBDs and whatever else has been hiding away in our closet. This summer, it's time to shine–and shine bright. If you're wanting to stand out, but just don't know how, then a unique print might just be the piece for you. The DOLCE&GABBANA Printed Silk Chiffon Midi Dress and the OFF-WHITE Zebra Twisted Printed Jersey Long Dress are our ultimate favorites for trying to lead a colorful season. Some prints are too good to be true, but that doesn't mean you have to skip out on them. Classic florals will always be there, but these won't. Why not take advantage of the market's hottest exotic print dresses while they're abundant? The time is now!