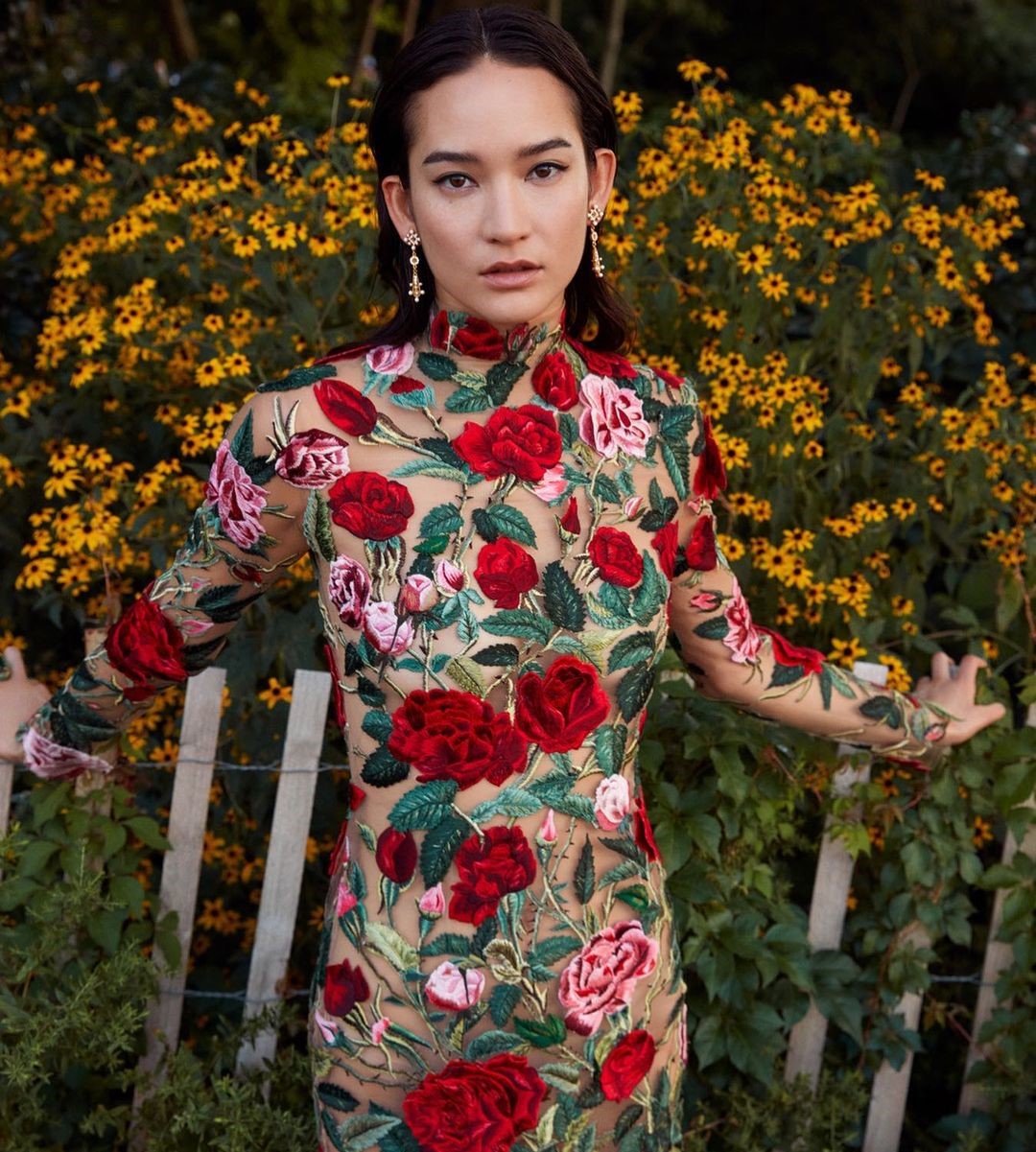 @OSCARDELARENTA / INSTAGRAM
We've Found All The Best Embellished Dresses For The Season Ahead
From festive parties to romantic winter dinner dates, these are the best embellished dresses for special plans this season! What's more, we've made sure to select only the most swoon-worthy silhouettes by the world's most celebrated designers. Therefore, our edit contains the latest must-haves from Oscar De La Renta, Self Portrait, Jenny Packham, Alexander McQueen, and more. So, whether you're looking for a beautiful beaded mini dress to pair with your go-to pumps or a chic embellished gown for a red-carpet-worthy event. You'll find every dress you need is just a quick scroll away…
Best Embellished Dresses For A Scene-Stealing Entrance
Since winter means plenty of parties and festive events, we're always on the lookout for the best embellished dresses with wow factor. Therefore, we wasted no time adding the tulle fit & flared dress by Marchesa Notte to our lineup. This striking short gown demands attention with its glamorous black and gold design, tulle appliques, and voluminous a-line skirt. Not to mention, the banded black ribbon waist is super flattering. Simply add heeled gold sandals to this dress to complete the look and elevate the gold detailing even further!
Meanwhile, those in search of the best party dresses of the season will adore the Disco mirror-embellished slip dress by Raey. Firstly, this dress has a gorgeous, on-trend square neckline and wide shoulder straps. Meanwhile, the column fit is undeniably elegant, exuding a luxurious party vibe like no other dress we've seen! So, add this dress to your, lineup, and prepare for an endless stream of compliments through Christmas and the New Year celebrations!
Best Designer Dresses For Winter & Beyond
When it comes to the best embellished dresses of the season, be sure to choose styles you'll wear even when winter has passed. For example, the crystal-embellished halter cocktail dress by Oscar De La Renta will be a staple in our after-dark closet for many years to come. Firstly, thanks to its classic design, we know it'll never go out of style. Secondly, we just can't resist the all-over embellishments, chic high neckline, and low back that make sure you look gorgeous from every angle.
Also, when only long sleeves will do (it's winter after all!) the floral embroidered mini dress, also by Oscar De La Renta has you covered. Firstly, we adore the mock neckline and long, fitted sleeves – a match made in heaven! Secondly, the allover floral design is both luxurious and pretty. It's the perfect embellished dress for countless occasions on your calendar!
Shop All Best Embellished Dresses