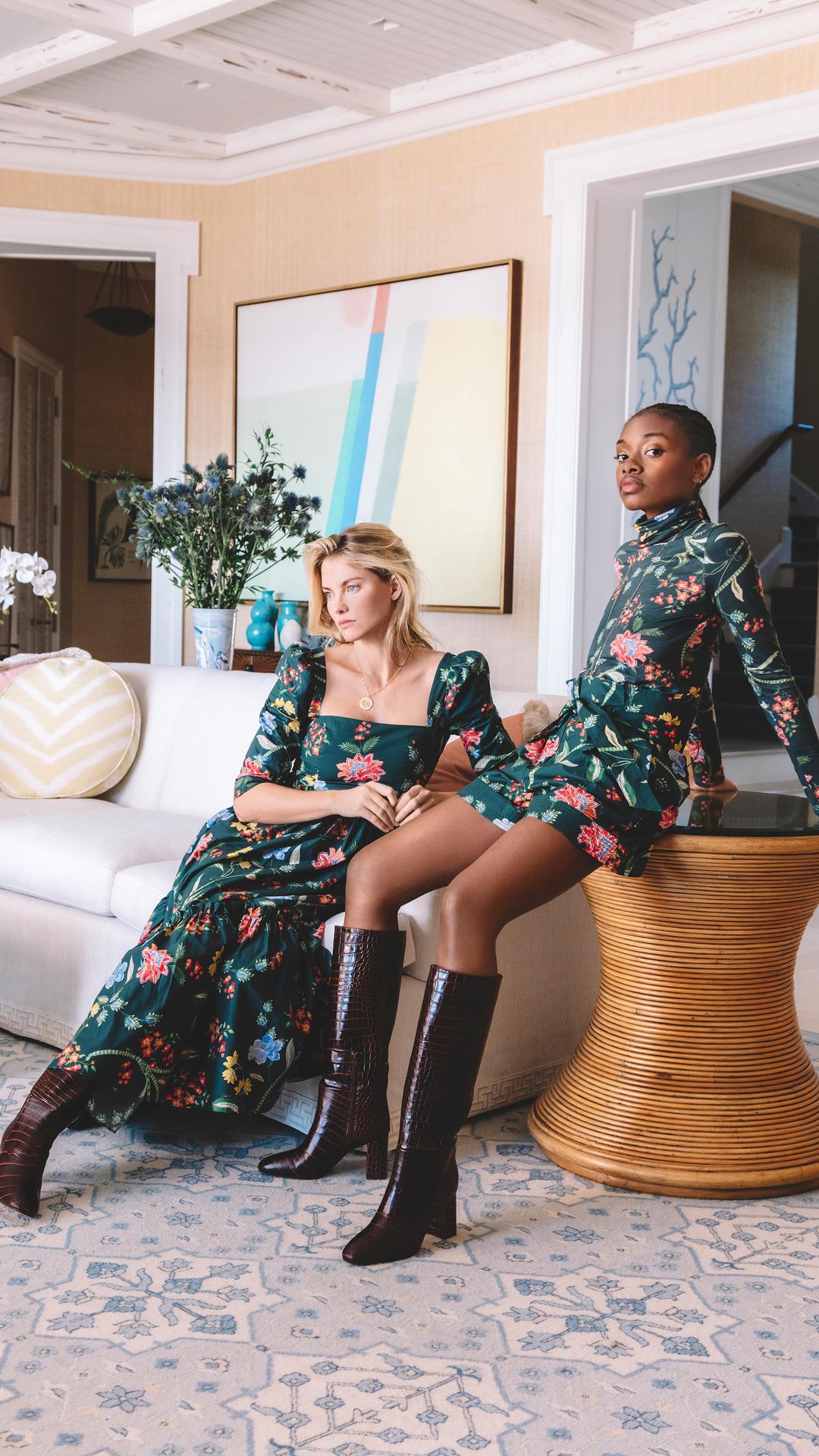 @CARACARA_NYC / INSTAGRAM
We'll Be Living In These Trending Off-Duty Dresses For Cool Weather
With fall almost upon us, we're turning all out attention to the season's most coveted off-duty dresses for cool weather! From long-sleeved mini dresses that we'll style up with boots to must-have midi designs in irresistible fall-colored prints. No matter your style, we guarantee you'll find the autumn dresses of your dreams in our edit below. Not to mention, we've only selected pieces from the world's most beloved womenswear designers. Scroll on and discover your new favorites from Altuzarra, Staud, Cara Cara, Veronica Beard, and so many more!
Add Your Fave Boots To These Dresses For Cool Weather
When it comes to must-have dresses for cool weather, we're all about seasonal styles we can wear with boots. After all, if you pick the right ones, you can still rock mini and midi-length dresses throughout fall and even winter too! For example, we definitely didn't hesitate to add the Vittoria Pimpernel georgette mini dress by Paige to our carts. Firstly, this gorgeous green dress has the most stunning floral print that's simply made for this time of year. Secondly, the long sleeves, belted waist, and chic collared neckline mean you can dress it up or down depending on your off-duty plans! Us? We'll be rocking it with knee boots for maximum impact!
Meanwhile, who could resist the Peirene Shibori-dyed silk mini dress by Altuzarra? The answer is nobody! This beautiful black, white, and red printed dress is a fall/winter dream come true and has you covered for everything from brunch dates to dinner plans. Firstly, its elegant high neckline, long sleeves, and belted waist work perfectly together to elevate your silhouette. Secondly, the mid-length hem makes this the perfect dress to style with high black boots for your Saturday/Sunday plans.
Dresses For Cool Weather We'll Be Wearing On Repeat
From early fall to the depths of winter, we want our dresses for cool weather to last! Therefore, we're always on the lookout for expertly crafted dresses in versatile styles that we can happily wear again and again. So, it'll come as no surprise we're adding the Agan mixed-media Vegan leather midi dress by Altuzarra to our fall/winter line-up! This eternally chic dress will see you through countless events on your cold-weather calendar. Additionally, its all-black construction with asymmetric gold-button detailing is undeniably elegant. Simply add black heeled boots for an unforgettable entrance this weekend!
Can't resist a print? Us neither. That's why we're head over heels for the Bliss striped maxi dress by Frances Valentine! This striking black and white dress offers a classic print with a modern, painterly edge. Additionally, it'll look incredible with your winter boots no matter where you're headed. It's dresses like this that make saying goodbye to summer totally worth it!
Shop All Dresses For Cool Weather