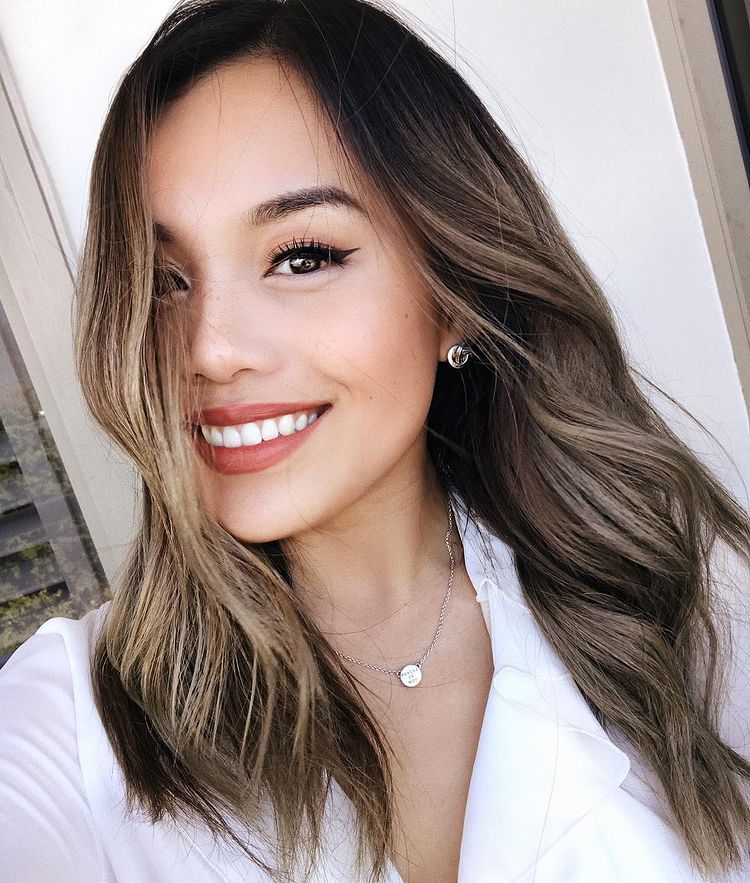 We Love Her Dresses… How To Dress Like Lille Hoang
@LILLEHOANG / INSTAGRAM
We Love Her Dresses… How To Dress Like Lille Hoang
The next time you're looking for the prettiest dress inspiration imaginable, take our advice and head over to Lille Hoang's Instagram page! With every tile offering another glimpse into her eternally enviable wardrobe, we can't help but wish we could help ourselves to the contents of her closet. To that end, we've set about hand-picking 18 gorgeous dresses that closely resemble her most unforgettable dress looks. The result? A stunning collection of designs by the likes of Alice + Olivia, Lug Von Siga, Alexander McQueen, and more. Keep scrolling to discover the most irresistible dresses inspired by our newest style crush!
Her Versatile Designer Dresses Are Made For Fall
With temperatures already dropping, we have our sights set on these Lille style dresses. Not only are they stunning, but they're also ideal for fall and even winter! Firstly, there's no resisting the Psychedelic flower-print silk dress by Chloé. Thanks to its high ruffled neckline and long sleeves, this dress is ideal for autumnal weather. Simply style it with high boots to keep your legs warm and you've got an instantly chic weekend look. Additionally, you'll adore how versatile this mini dress is. We plan on wearing it for everything from brunches to baby showers!
Meanwhile, if your closet's in need of some longer dresses, we hear you. That's why designs like the floral print maxi by Anthropologie are a must-have in our book. It's as perfect for fall with boots as it will be for winter with an added layer of knitwear. What's more, it has the most enchanting floral print, a charming ruffled neckline, and long sleeves ideal for cooler weather. Slip into this dress for your weekend plans and feel instantly beautiful.
Shop Lille Hoang's Style
LULUS Lovely Day Long Sleeve Chiffon Mini Dress

$

58

HUTCH Floral Slip Maxi Dress

$

220

LUG VON SIGA Cora Short Dress

$

595

ALICE + OLIVIA Cooper Floral Mini Dress

$

440

LOVESHACKFANCY Danbury Maxi Dress

$

595

KATIE MAY Sleepless Nights Floral Long Sleeve Cocktail Dress

$

265

ALÉMAIS Isla Paisley Print Open-back Dress

$

395

ASOS Design Shirred Maxi Dress With Fluted Sleeve

$

50

ANTHROPOLOGIE Tiered Ruffled Midi Dress

$

180

ANTHROPOLOGIE Farm Rio Banana One-Shoulder Maxi Dress

$

230

ANTHROPOLOGIE Faithfull Smocked Midi Dress

$

199

SEA NEW YORK Margo Ruffled Printed Cotton Mini Dress

$

395

ALEXANDER MCQUEEN Cotton Shirt Midi Dress

$

2,670

REFORMATION Carolena Dress

$

248

CHLOé Psychedelic Flower-print Silk Dress

$

3,108

ANTHROPOLOGIE Floral Maxi Dress

$

190

MAC DUGGAL Ruffle Slv Chiffon A Line Go

$

798

LEE MATHEWS Eugenie Check Silk-blend Voile Shirt Dress

$

830
Opt For Prints & Warm Color Tones
One of our favorite ways to replicate Lille's style is by wearing colorful or printed dresses. If you're hoping to do the same, opt for dresses like the Sleepless Nights floral cocktail dress by Katie May. This pretty printed mini dress is a true stand-out for fall. It offers long blouson sleeves and a plunging V-neckline, plus a cut-out back. Additionally, the draped fabric detailing on the left side of the skirt is certain to create a memorable entrance. Wear it with heels at your next fall evening event to cause a stir!
Finally, we love taking our fashion cues from our celebrity style crushes and the colors of the season. With that in mind, we can't wait to slip into the Carolena dress by Reformation. This chic sage green midi is perfectly punctuated with a white blossom print. Additionally, it boasts an elegant straight neckline and a thigh-high split for a sultry edge. Style yours with heeled sandals for the evening or with boots for a chic daytime ensemble.
We Love Her Dresses… How To Dress Like Juana Acosta