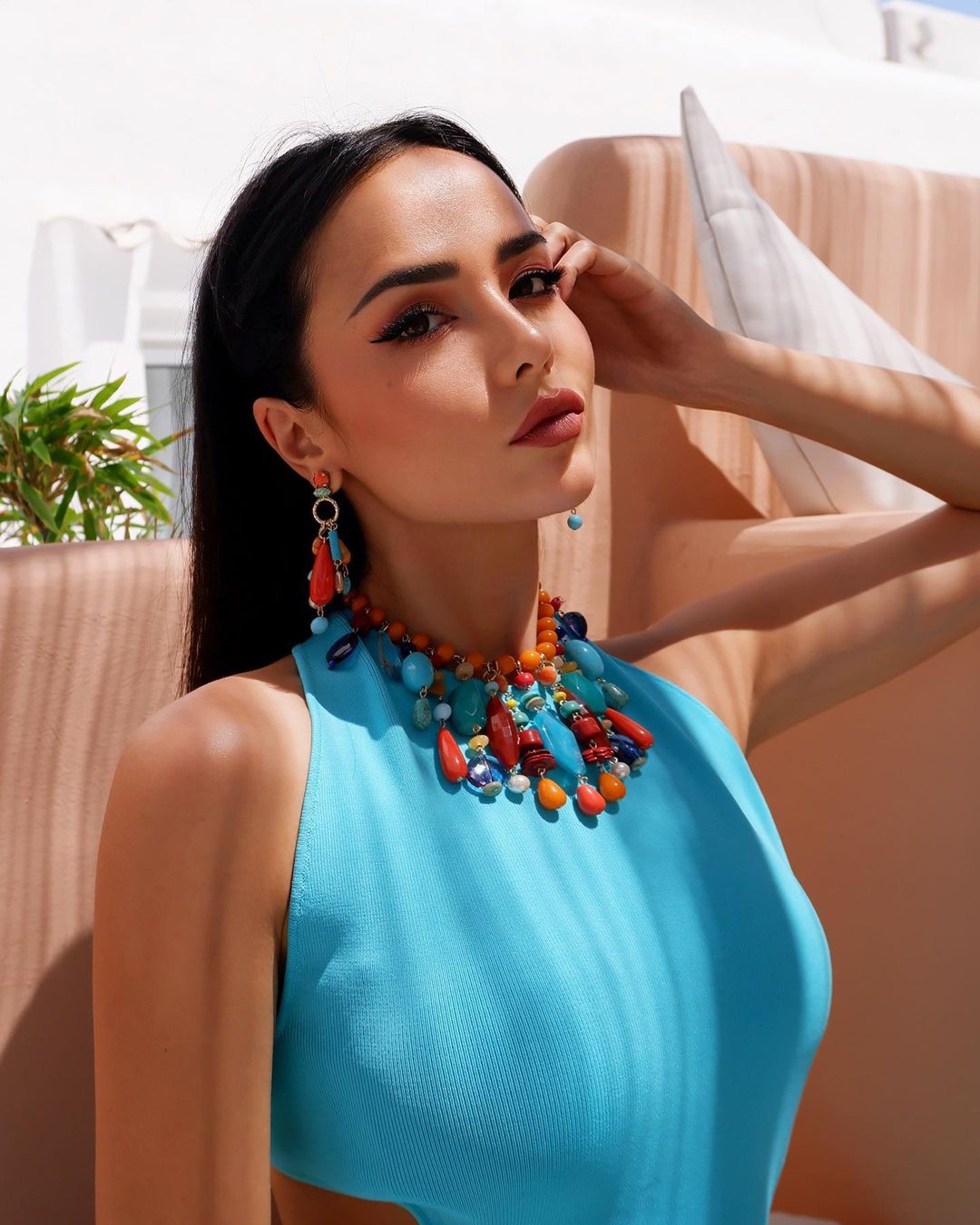 @DILETTAMENTA / INSTAGRAM
We Love Her Dresses… How To Dress Like Diletta Federica Amenta
Leave it to Diletta to have us swooning over her flawless lineup of dresses. Every time we scroll through her feed, we find multiple looks we want to own and recreate. Since we're guessing you feel the same (who wouldn't?!) you're going to love this edit. Below is a stunning collection of dresses all chosen for their likeness to those in Diletta's closet. From the cutest mini silhouettes to floor-length gowns fit for black tie events, we're coveting every dress on the list – and you will be too. And don't worry, we won't judge you for adding multiple styles to your cart…
These Diletta Style Mini Dresses Are Pure Magic
Whilst we certainly have a soft spot for Diletta's maxi dresses and gowns, we're turning our attention to her gorgeous mini dresses first! So, if like us you've fallen head over heels for her adorable, soft-pink mini-dress look, the vegan leather croc mini by Alice and Olivia should be top of your wishlist. Initially, this dress has a remarkably similar hue and an equally pretty flared mini skirt. Additionally, it looks incredible with heels! So, our advice? Opt for coordinating light pink heels for a chic and eternally stylish block-color ensemble.
Meanwhile, if it's Diletta's romantic white mini dress you're after, shop the Rebekah off-the-shoulder cotton-blend poplin mini dress by Caroline Constas. From the fitted bodice to the seriously voluminous sleeves, this dress stuns from every angle. Alternatively, go ahead and embrace the tulle vibes and opt for the Maddy satin-crepe and ruffled organza mini dress by Halfpenny London.
Shop Diletta Federica Amenta's Style...
Designer Evening Dresses That Rival Diletta's
Just when we thought no evening dress could possibly be as perfect as Diletta's! These dresses are equally as stunning and will leave you looking just as stylish. For example, we're adding the Bina mini dress by Alice + Olivia to our carts before it inevitably sells out. Firstly, just like Diletta's romantic red dress, we adore this must-have mini with its structured bodice, ruffled straps, and flared A-line skirt. Secondly, we recommend pairing yours with stiletto-heeled sandals and delicate jewelry for an eternally beautiful evening look.
Lastly, we have one more dress we're certain won't be available for long. It's the satin wrap maxi dress by Asos. The ideal silhouette to recreate Diletta's yellow, maxi-length, cut-out dress. So, we highly recommend slipping into this one on your next vacation. We adore the plunge V-neckline, cut-out sides, and floaty floor-length skirt with a flounced, high-low hem.
We're Obsessing Over Dakota Johnson's Bohemian-Chic Fall Maxi Dress