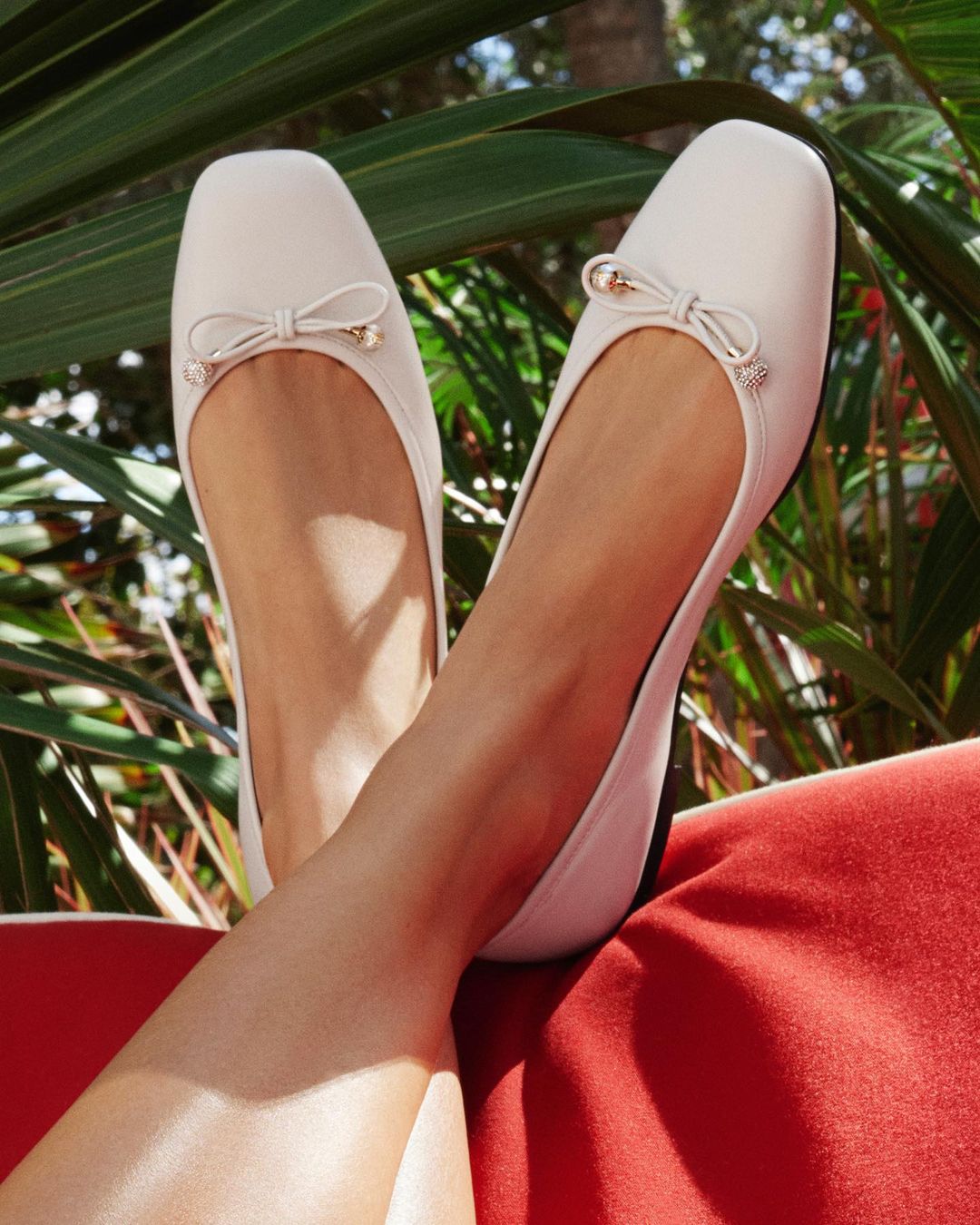 @JIMMYCHOO / INSTAGRAM
They're Officially Back: Shop The Most Stylish Flat Shoes Of 2023
Whether you're all about beautiful ballet flats or more into luxury loafers, stylish flat shoes are back, and the trend has something for everyone! From workday elegance to off-duty chic, we've put together an edit of all the best flats out there. Each pair has been hand-picked so that they'll instantly elevate your shoe game. So, will it be those must-have Mary Janes or a pretty pointed pair that catches your eye? No matter the answer, we guarantee you'll be swooning over every style you see…
Beautiful Ballet Flats For Fall And Beyond
When it comes to the most stylish flat shoes of 2023, ballet flats are sitting right at the top of our wish list. Yes, the exact shoes countless fashion people said they'd never wear again, these mid-2000s staples have made an epic return. Truthfully? We were those people – now we couldn't love them more! For example, who could possibly resist the adorable Mamadrague leather ballet flats by Christian Louboutin? Bringing a modern edge with a square toe, and a nod to real pointe shoes of course, these will be a go-to in our closets for many months to come.
Meanwhile, when the event calls for something a little dressier, we'll be stepping out in the silver Uma Ballerina flats by Aeyde. Firstly, these metallic beauties will go with countless evening dresses, giving an effortlessly cool edge to your look. Secondly, they're so much more comfortable heels! So, they're perfect for after-dark plans that go straight from dinner to dancing.
Stylish Flat Shoes From Work Days To Weekend Ones
Another reason we're investing in stylish flat shoes? Well, aside from the fact they're seriously comfortable, wonderfully versatile, and undeniably chic, they're also perfect for everything from work to weekend plans. For example, the Ribbon patent leather ballet flats by Gianvito Rossi. Firstly, on weekend days they'll look just as good with casual dresses as they do with jeans and sweaters. Secondly, since they boast such a classic design and colorway, they'll slip seamlessly into your Monday to Friday lineup. Wear these must-have flats with smart trousers, skirts, or dresses. They'll leave you looking effortlessly chic no matter what.
Additionally, the Elme Ballerinas by Jimmy Choo are the ultimate designer ballet flats. Seriously chic and made to go with every outfit you pair them with, once you add these staple shoes into your rotation, you'll wonder how you ever lived without them!
Shop All Stylish Flat Shoes