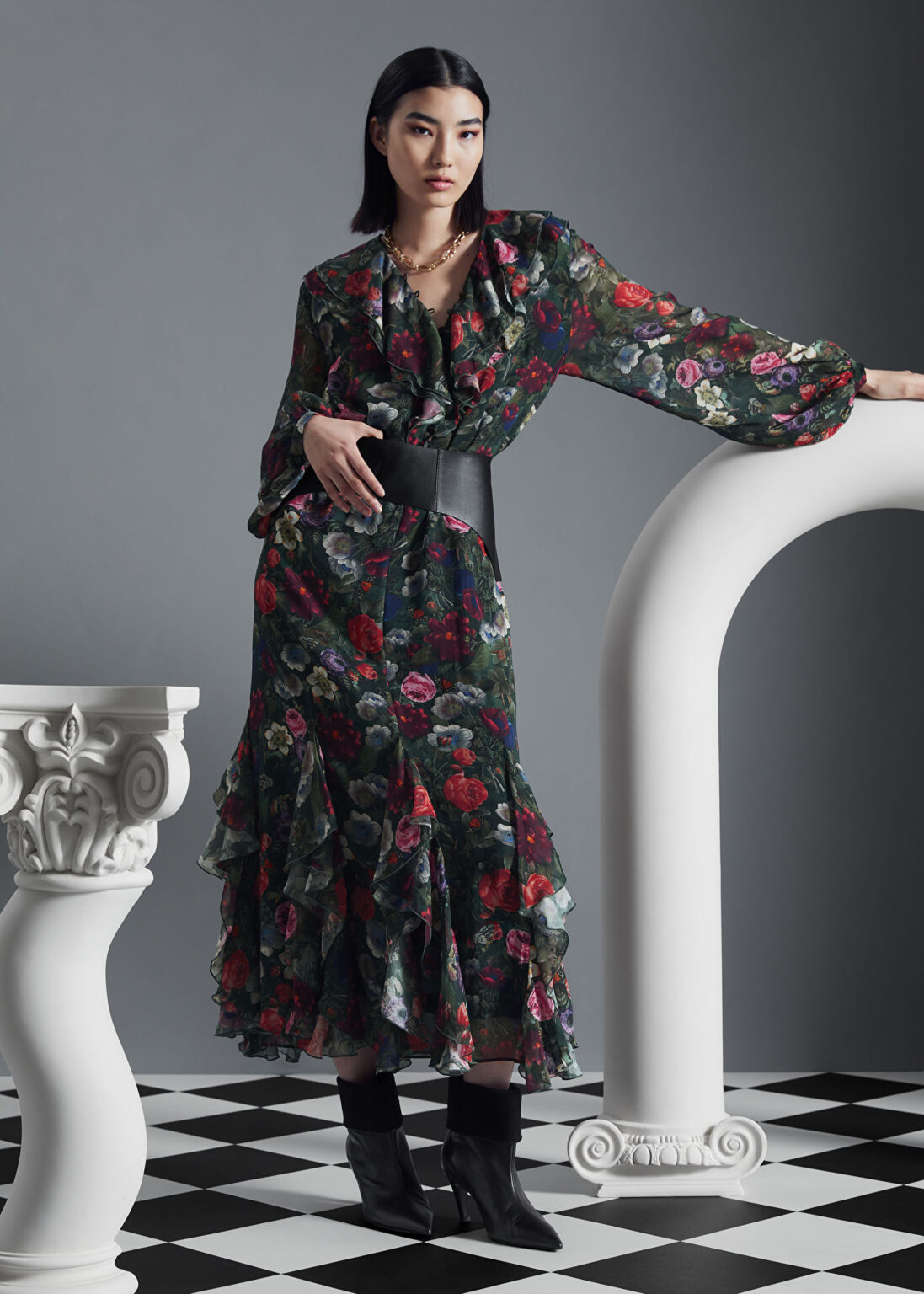 & OTHER STORIES
These Are The Chicest Weekend Dresses Fall 2023 Has To Offer
Before we start slipping into sparkles for party season, we're turning our attention to the best designer weekend dresses fall 2023 has to offer! So, from moody floral prints to effortlessly chic sweater styles, we've put together an enviable edit of designer looks. The best part? Every one of these dresses is available to shop right now for the fall and winter weather ahead. Will you opt for a pretty printed silhouette by Current Air or Steve Madden? Or will it be a sleek knitted midi courtesy of Reformation or Michael Kors? Looking at these dresses, we definitely won't be surprised if the answer's both!
Designer Long Sleeve Dresses Fall 2023
As temperatures begin to drop, we're looking to the long sleeve dresses fall 2023 has on offer to keep us feeling warm and looking stylish at all times. Luckily, we've been spoiled for choice and even had a hard time narrowing down our selection for this swoon-worthy edit! That said, we certainly have a few favorities. For example, the Bijou dress by Doen. We're just going to say it, this might be the prettiest floral maxi dress of 2023! Firstly, it has a beautiful, and not to mention super flattering, square neckline. Secondly, the long Juliette sleeves with puffed shoulder detailing and the swishy, ankle-length skirt are a match made in heaven! Finally, with a black background and an intricate ditsy floral print, this versatile dress will be in your closet and on your radar for years to come.
Meanwhile, if you're all about block color silhouettes and cozy fall fabrics, the Eva cashmere sweater dress by Reformation is the one for you. Timeless, versatile, and undeniably chic, this will be a constant in your closet for years. Simply add boots and outerwear for the quintessential fall/winter weekend look!
Fall Dresses You'll Still Be Able To Wear In Winter
When it comes to shopping the best weekend dresses fall 2023 has to offer, try and opt for styles that'll work just as hard in the winter months. Truly, most of the dresses on our list will do just that with the right boots and knit/outerwear. However, there are most certainly a couple of stand outs we just have to talk about! Firstly, the frill midi dress by & Other Stories. This classic, long sleeved, floral maxi dress is the ultimate cool weather look for countless plans. Style it with boots and suddenly you have a stylish outfit for everything from dinner dates to drinks with friends – and everything in between.
Finally, with late fall and the winter chill in mind, we already know the asymmetric button-embellished knitted dress by Lauren Manoogian will be our go-to. Firstly, it looks just as good alone as it does with outerwear. Secondly, it works beautifully with both flat and heeled boots depending on the dress code. Our advice? Add this one to your cart now for stress-free F/W dressing!
Shop All Dresses Fall 2023