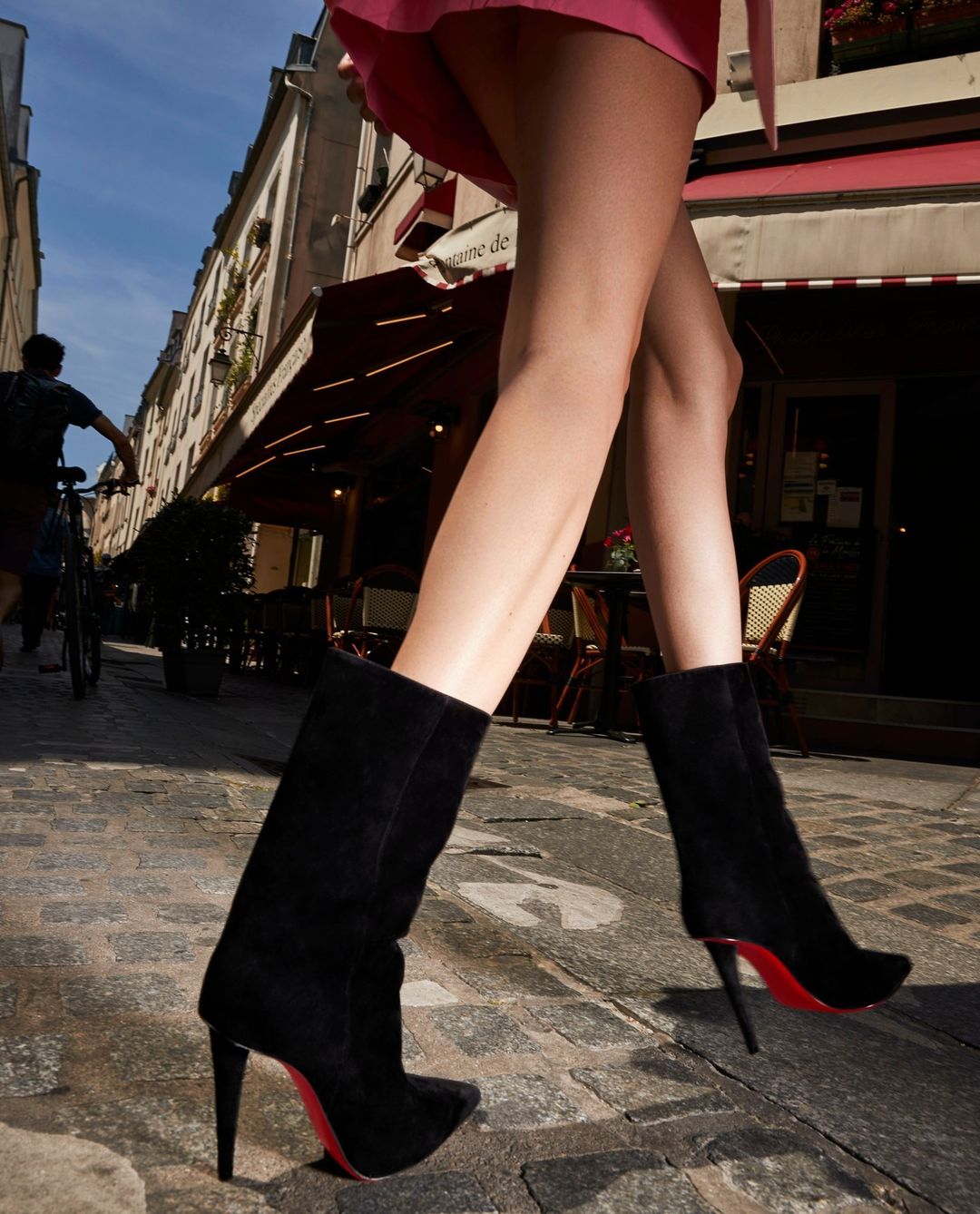 @LOUBOUTINWORLD / INSTAGRAM
These Are The Best Designer Fall Boots Of 2022
As sad as we are when summer ends, the arrival of gorgeous designer fall boots quickly cheers us up again! From high-heeled boots to classic stomper styles, we're all in for cooler weather. And, this year, we've been truly spoiled for choice with every color, shape, heel high, and fabric we could ever wish for. Therefore, no matter the type of boots you're hoping to find for fall and beyond, we're pretty sure they're waiting for you just a quick scroll away…
Designer Fall Boots That Go With Everything
The main question to ask when shopping for designer fall boots should always be, 'will they go with everything?'. And by everything, we mean everything. Remember, you're making a worthwhile investment so they'll need to work hard for you! For a high-heeled option, we recommend the Sohelia leather buckle booties by Veronica Beard. Firstly, they have a classic all-black design with gold buckle detailing so they'll match every dress you own. Secondly, they look as amazing during the day as they will at night!
Alternatively, if you live in lower heels we have you covered! The block heel booties by Proenza Schuler are the ones you've been waiting for. Firstly, their super-soft leather construction will have you swooning the moment you put them on. Secondly, you'll be wowed by how comfortable and incredibly versatile these super-chic shoes are. Wear them with jeans, skirts, or our favorite which of course is designer dresses!
Perfectly Patterned Designer Fall Boots
As much as we adore simple designer fall boots, patterned styles will always hold a special place in our…closets. Firstly, they have the power to elevate even the simplest fall outfit in seconds. Secondly, it's the ideal way to introduce print into your cool-weather closet without having to sacrifice the block color staples you want to wear on repeat. With that in mind, we're powerless to resist the Brea houndstooth ankle boots by Rag & Bone. Subtle yet playful and undeniably chic, their classic monochrome print will add an element of intrigue and texture to your look without overpowering it with color!
Meanwhile, talk about a classic, the Vassili suede ankle boots by Saint Laurent are calling our name! The fall-colored print was made to match every dark-colored dress in your wardrobe. Not to mention, the pointed toe and low heel mean you can wear them during the day with ease but still look polished and put together. A must-have? Absolutely!
Shop All Designer Fall Boots