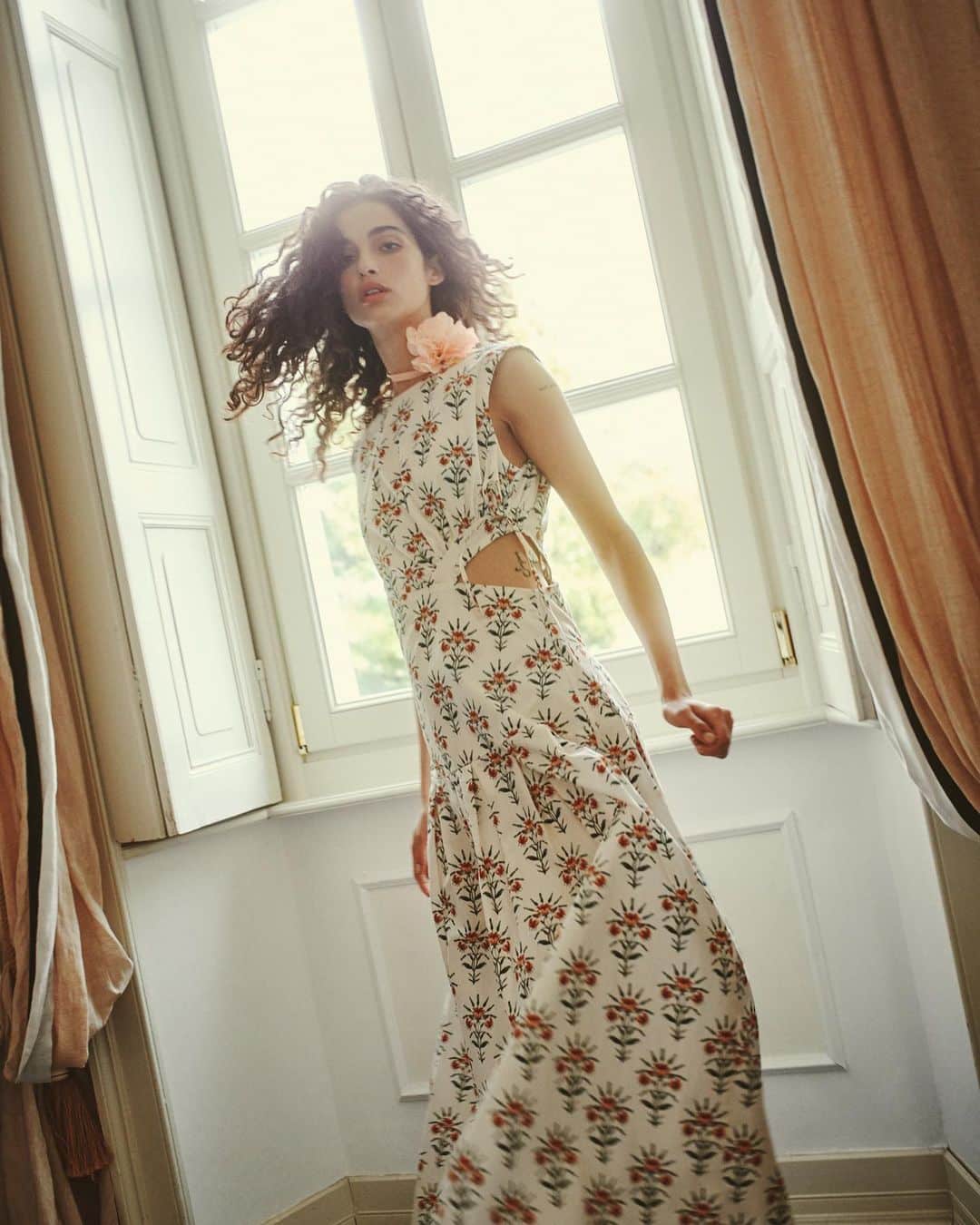 @AGUABYAGUABENDITA / INSTAGRAM
Elegant But Casual Dresses For A Chic Weekend Wardrobe
When it comes to feeling stylish on those hard-earned off-duty days, having a great lineup of elegant but casual dresses is essential. Whether you plan to spend your time strolling around your fave farmers' markets, catching up with friends over brunch, or something in between, we have the silhouettes you'll be dying to slip into every Saturday and Sunday for the foreseeable. The only question is, how will you narrow down your top picks from our irresistible list of 30?!
Elegant But Casual Dresses With Relaxed Silhouettes
One of the many (many) reasons we love elegant but casual dresses is they can have a totally relaxed fit but still look undeniably chic. For example, the printed maxi dress by The Marais wows with its floaty chiffon construction. It slips on with ease and then dances in the breeze as you walk. Perfect for late summer beach strolls and low-key weekend plans alike! Additionally, the modern dark green print, long sleeves, and subtle ruffle detailing make this dress as perfect for the end of summer as the start of fall. Style it now with sandals, then with boots when the weather starts to cool down.
Meanwhile, with fall firmly on our radar, we're adding the N°238 Kleid Mélange midi dress by Extreme Cashmere to our closets. This gorgeous light blue midi dress is effortlessly chic and will pair as perfectly with sneakers as it will with boots. Therefore, it's the ultimate throw-on-and-go dress for early fall and beyond.
Elegant But Casual Dresses To Wear On Repeat
The beauty of elegant but casual dresses is that you can wear them on rotation and feel utterly chic every time you do. Especially when they're as beautifully versatile as the Amor ribbed midi dress by Gabriela Hearst. Firstly, we guarantee this dress skyrockets into your top five weekend looks the moment you add it to your closet. Secondly, we adore how many different ways this dress can be worn. Style it with sneakers, flats, or boots, button it all the way up, or leave a few undone. The options are endless but one thing's for sure, you'll be constantly complimented wherever and however you decide to wear this stunning dress.
Additionally, we highly recommend adding the shirred mixed broderie maxi dress by Asos Design to your closet this season. With long sleeves, a full-length skirt, and a classic round neckline, it's perfect for fall – and even winter too! Additionally, thanks to its all-black design it'll go with every accessory and pair of shoes that you own.
Shop All Elegant But Casual Dresses