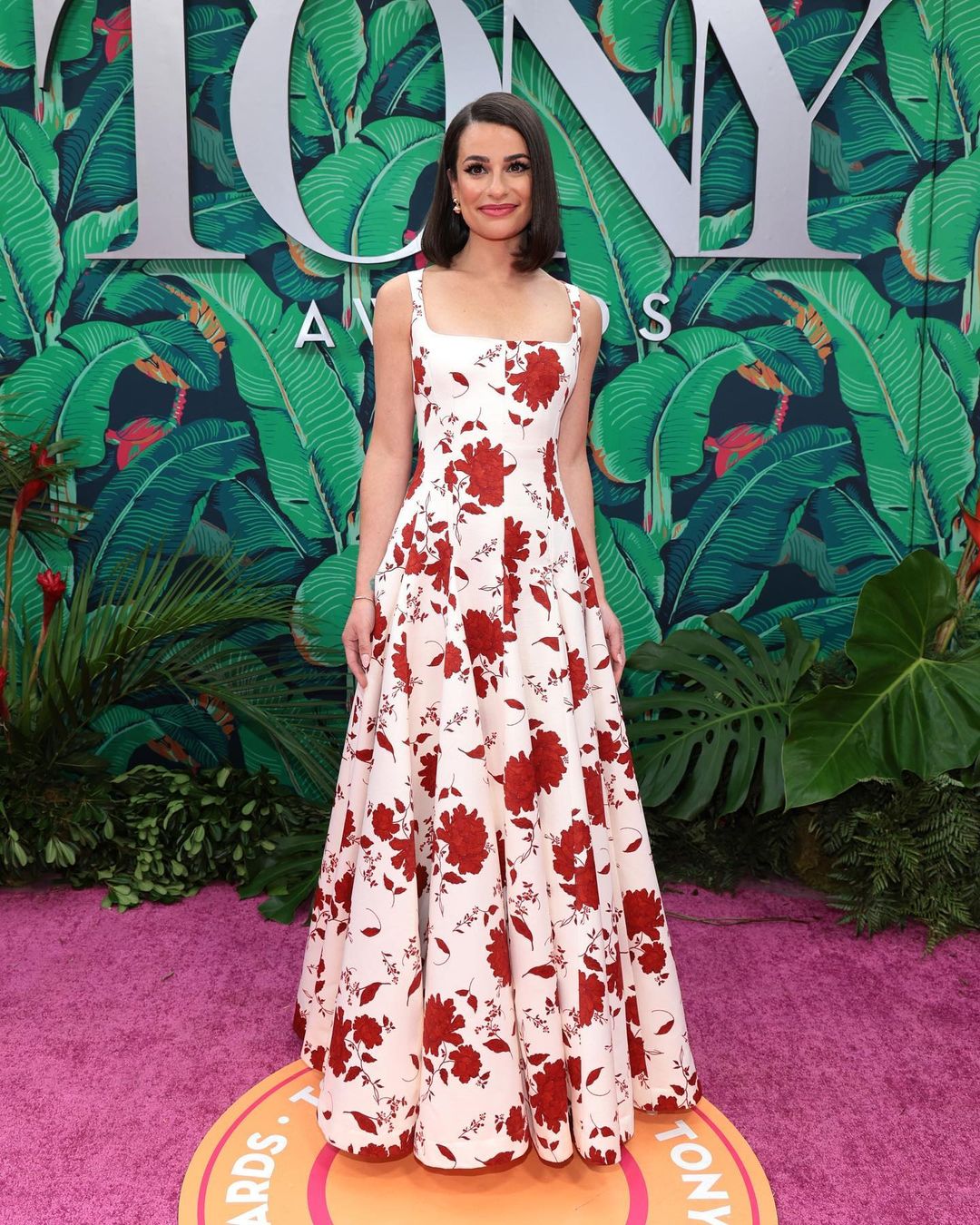 Celebrity Dress Of The Week: Leah Michelle's Floral EmilIa Wickstead Gown
@EMILIAWICKSTEAD / INSTAGRAM
Celebrity Dress Of The Week: Leah Michelle's Floral EmilIa Wickstead Gown
Once again we've been left in awe of Leah Michelle's latest red carpet gown! We're forever swooning over her evening looks, however, this eternally pretty, floral Emilia Wickstead gown is a true stand-out. From the gorgeous square neckline and allover red floral print to the voluminous A-line skirt and floor-length hem. We adore everything about this dress and can't wait to find one (or two, or three!) similar silhouettes to elevate our closet with this summer. Lucky for you, we've done the hard part and curated a shoppable edit of similar designs available from the worlds leading online fashion stores and designers. Expect to find some equally pretty dresses from Emilia Wickstead alongside designs from V. Chapman, ASTR The Lable, Rodarte, and more…
Floral Leah Michelle Style Designer Dresses
One of the main reasons we love Leah Michelle's dress so much is, of course, the beautiful floral print. Emilia Wickstead, the designer of her dress, is a go-to for all things floral so, naturally, we looked there first for similar silhouettes. Firstly, we came across the gorgeous Elita midi dress. This stunning midi bears a striking resemblance to our inspo dress with its wide shoulder straps, square sweetheart neckline, and all-over red floral print. It even boasts a voluminous A-line skirt for an eternally flattering fit. We'll be styling this dress with heels on repeat for everything from garden parties and wedding receptions to lunch dates and summer birthday dinners!
Secondly, we found ourselves swooning over the Tatiana corset dress by House of CB. Much like Leah's, this dress also wow with a square neckline and a chic fitted bodice. It also has a stunning pastel floral print that decorates the entirety of the dress in perfect shades for summer. We highly recommend adding this dress to your cart before it inevitably sells out. And, once you own this undeniably pretty midi, you'll be styling it with heels for every event you possibly can!
Shop The EMILIA WICKSTEAD Elita Midi-Dress
EMILIA WICKSTEAD Elita Midi-Dress

$

1,575
Channel Lea Michelle's Style In Statement Floral Maxi Dresses
If you're hoping to make an entrance just as unforgettable as Lea Michelle's, you've come to the right place. We have all the floor-length floral dresses you need to feel like fashion royalty! For example, stepping out in the Jalisa floral print cotton maxi dress by Borgo De Nor will gain you instant best-dressed status. From the stunningly vibrant, multi-colored floral print to the perfect A-line fit, this dress is a must-have for summer 2023 and we'll be slipping into every chance we get. The best part? You can wear it casually with flats or dress it up with heels depending on the dress code.
Additionally, we just have to turn your attention to the Ethel Pasiflora printed linen maxi dress from Agua by Agua Bendita. This is the ultimate black dress for summer and will instantly elevate your floral dress game for the season ahead. Wear it for special summer plans and be sure to take it with you on vacation too. We guarantee an endless stream of compliments every time you step out in this head-turning silhouette.
Shop Leah Michelle's Floral Dress Style...
BORGO DE NOR Jalisa Floral Print Cotton Maxi Dress

$

925

HOUSE OF CB Tatiana Corset Dress

$

225

EMILIA WICKSTEAD Madeline Floral-print Faille Midi Dress

$

1,830

ALLSAINTS Charli Leondra Dress

$

269

BANJANAN Ophelia Dress

$

500

SELF-PORTRAIT Pink Floral Print Tiered Midi Dress

$

530

CAMILLA Long Dress

$

749

AURETA STUDIO Square-Neck Corset A-Line Dress

$

270

AGUA BY AGUA BENDITA Ethel Pasiflora Printed Linen Maxi Dress

$

920

BARDOT Adaline Midi Dress

$

169

SACHIN & BABI Margaux Pleated Floral-Print Strapless Gown

$

595

EMILIA WICKSTEAD Alexa Floral-print Textured Stretch-cotton Mini Dress

$

1,320

RODARTE Appliquéd Printed Silk Crepe De Chine Maxi Dress

$

1,695

ASTR THE LABEL Josiane Dress

$

138

V. CHAPMAN Carmen Corset Front-Slit Ruffled Gown

$

585

LSPACE Alessandra Dress

$

198

EMILIA WICKSTEAD Ellison Floral-print Pleated Satin Dress

$

1,504

EMILIA WICKSTEAD Elita Midi-Dress

$

1,575